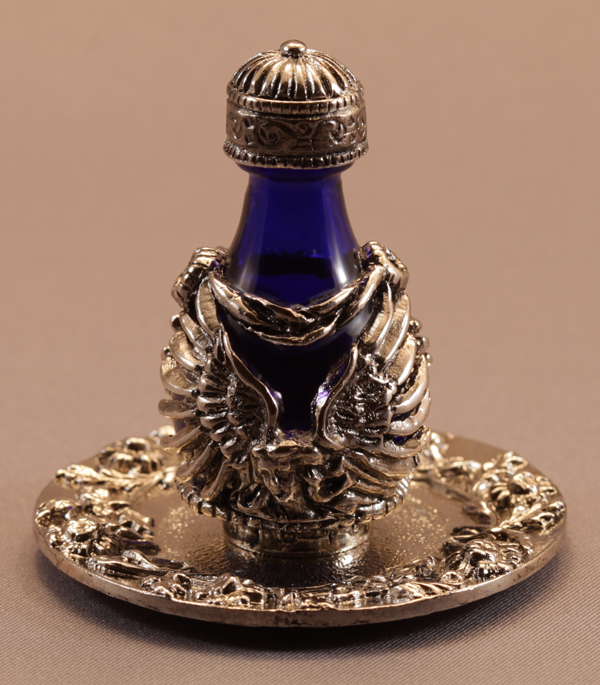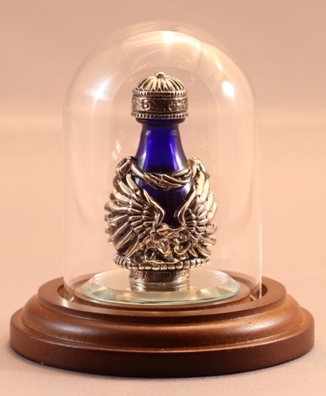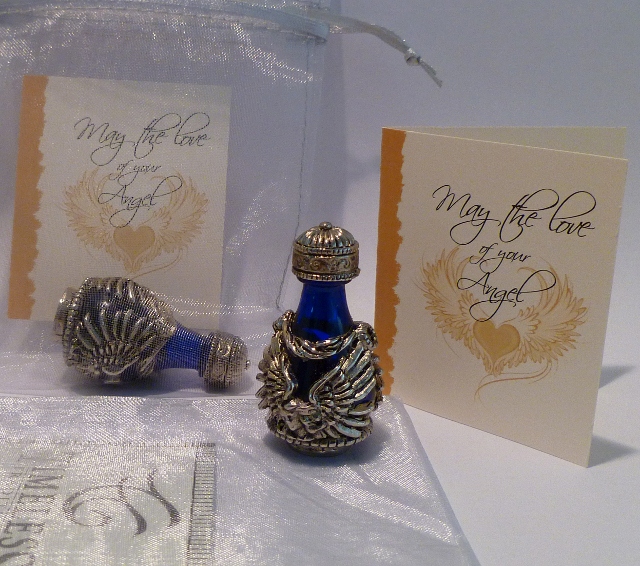 # 3033 Silver Blue Angel with Tray and Mini Dome and Accessories

This tear bottle features the same design on opposite sides of the tear drop shaped bottle. A serene

face and upward sweeping angel wings on both sides with the tips coming together near the top of the

bottle. The cap compliments the design of the bottle with its intricate pattern. Perfect as a sympathy gift

(with a profound loss card), or a gift of encouragement (with the Angel gift card).

>

© Copyright 2001-2018 Timeless Traditions, Inc. All Rights Reserved.